menu
close menu
Latest News
Xoloitzcuintles in Manchester City Cup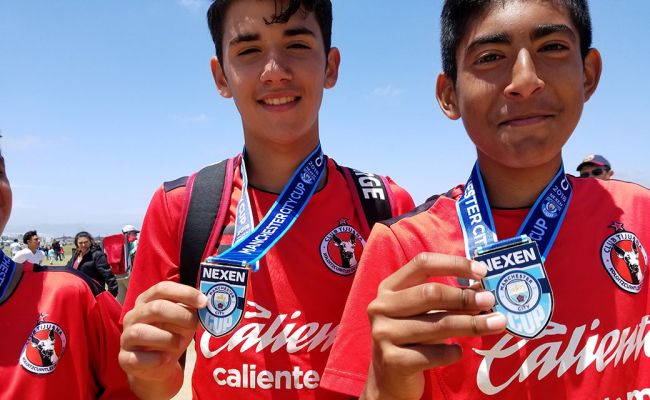 Club Tijuana youth teams to play in international tournament in San Diego
Club Tijuana Xoloitzcuintles will again be represented in the Nexen Manchester City Cup in San Diego.

The annual youth competition May 23 and runs through May 27. Club Tijuana has teams in three different categories. The Boys 2005 International Super Group is the top circuit. The Xoloitzcuintles are slated to compete in that bracket against Sporting Kansas City of Major League Soccer, De Anza Force Academy of San Jose, Calif. and FC Golden State of Whittier, Calif.

Club Tijuana's Boys 2006 squad will compete in the Super Group bracket against San Diego Surf, Real So Cal of Woodland Hills, Calif. and Real Salt Lake of Arizona.

In the 2007 Super Group, Club Tijuana is scheduled to play against San Francisco Glens Evolution, OC Surf and LAFC of Major League Soccer.

The International Super Group matches will be televised by Univision Deportes Network in the United States, including Club Tijuana's first match against Sporting KC.

Club Tijuana has become a regular in this competition that brings teams from throughout the globe to the SoCal Sports Complex in Oceanside, Calif. The Xoloitzcuintles clinched the Under-15 title in 2017 by beating Club America in the final. It also won the Under-13 category that summer.

The Xoloitzcuintles Fuerzas Basicas teams have won important championships throughout the globe, including the Future Champions tournament in South Africa, the LIGA MX Under-15 international championship and the Surf Cup in San Diego. The Under-15 team also won the LIGA MX title in 2015 and reached the final again in the 2019 Clausura.