menu
close menu
Latest News
CLUB TIJUANA UNDER-15 OPENS MANCHESTER CITY CUP WITH TIE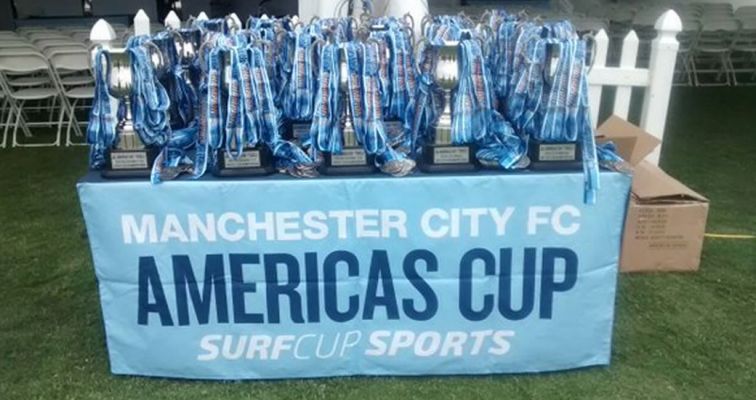 Xoloitzcuintles 1-1 Crossfire Premier, International Super Group
OCEANSIDE, Calif. (May 25, 2017) –Club Tijuana Xoloitzcuintles opened the 2017 version of the Manchester City Americas Cup with the Under-15 team playing to a 1-1 tie against Crossfire Premier in the Super International Group.
Sergio Guzman (37th minute) scored for the Xoloitzcuintles but Crossfire Premier's Aldo Barajas tied the match in the 52nd minute. Club Tijuana, coached by Frankie Oviedo, earns a point in the standings of the international tournament played at the SoCal Sports Complex in North San Diego County.
Guzman scored on a loose ball inside the penalty box when he poked it into an open net, beating Crossfire goalkeeper Seth Yager.
The Xoloitzcuintles came out constantly pressuring Yager and the rest of the Crossfire, a USSDA team from Redmond, Wash., creating a flurry of scoring chances. But the Xoloitzcuintles could only find the net once.  
Barajas tied the game when he sprinted into the penalty area and sent in a volley across the area past Club Tijuana goalkeeper Josue Jimenez.
The Xoloitzcuintles had a chance to take the lead in the 77th minute after Christian Castillo was taken down in the penalty box, prompting a penalty against Crossfire.
Victor Guzman would take the penalty kick but his shot hit low on the left post. Crossfire would hold on and force the tie.
"It leaves a sour taste in our mouths," Oviedo said. "We did everything to win and we missed a PK. We had the win in our hands but games are like this. Soccer changes at any moment. We made a lot of mistakes and we lacked accuracy at top. They took advantage of the one play they had and they tied the game."
Despite the result, Oviedo said this game serves as a learning tool for his players as the tournament moves on so does their careers.
"This is very good because these tournament help the players loosen up and lose fear and get rhythm," Oviedo said. "The more tournaments like these they play in it will be better because they will have more experience the moment they take that step into the professional ranks."
The Under-15 team will next face Golden State FC Friday (4 p.m. Pacific) also at the SoCal Sports Complex.
The Manchester City Cup includes youth teams from professional clubs from throughout the world and the top youth squads in the United States.