menu
close menu
TRAIN LIKE THE PROS, JOIN XOLOS ACADEMY FC

tryouts in january/february: be part of the xoloitzcuintles family
CHULA VISTA-
 We are looking for the best players of the future. That could be your young athlete. Join our academy and be part of an organization that treats its members like family. Come train like a pro at Xolos Academy FC. Learn from coaches with professional experience on and off the field. Tryouts will be held in January and February at our headquarters: Hilltop High in Chula Vista. 
Download the form below and bring it to the said tryout dates. We will be waiting for you. #GOXOLOS!!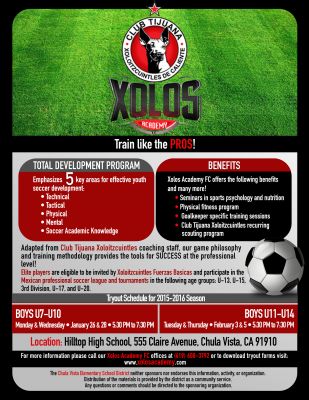 Browse Subpages
Latest News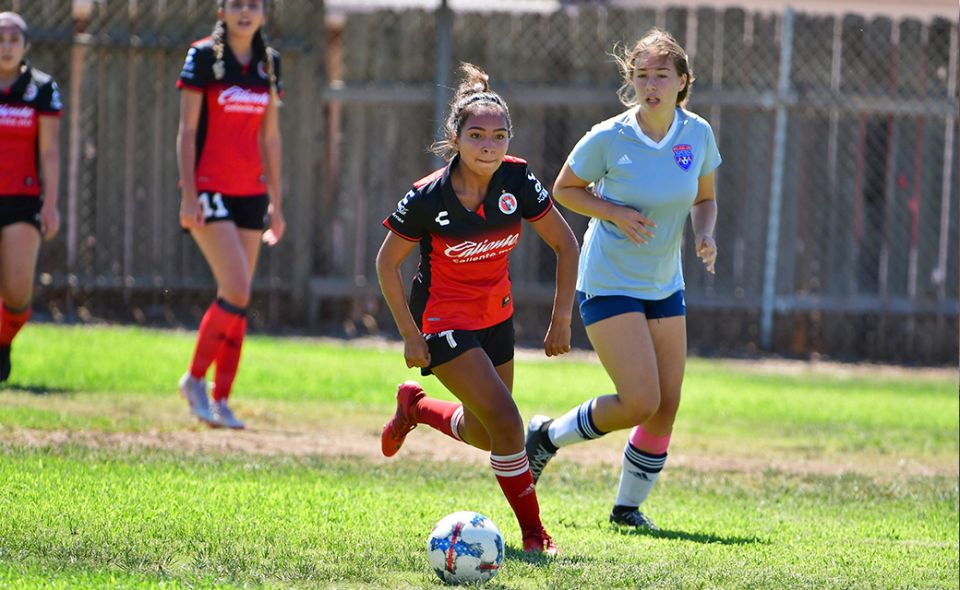 The Xolos Academy FC is still looking for talent for the 2019 Presidio League season. A second round of tryouts is scheduled for Saturday May 4 in Chula Vista.
CHULA VISTA – Tryouts for the 2019 season are complete but we are still filling teams. There are slots still available for you to join.
Come to our practices in Chula Vista.